Useful tips on shoes care
13.04.2023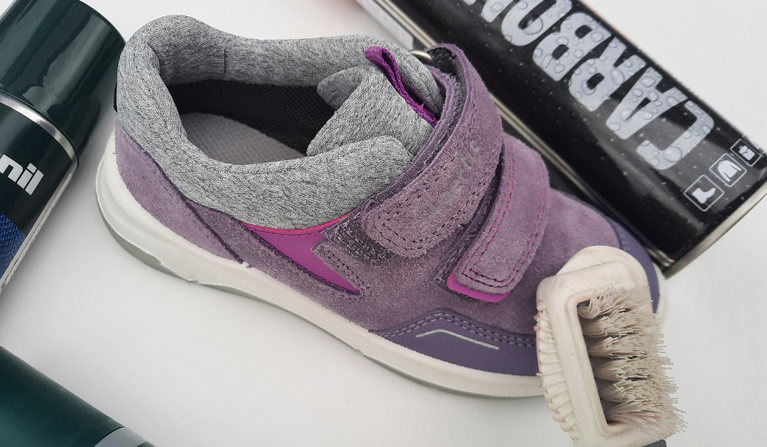 For different materials there are usually different care instructions. Here you will find, for each material, 3 simple steps for prolonged enjoyment of your shoes.
GORE-TEX® Footwear
General maintenance advice for footwear with GORE-TEX®membrane. This short routine will enhance the performance of your footwear and it adds to the durability:
Clean the upper material with a soft brush or cloth and lukewarm water. Rinse of any sand, gravel or dirt - even the inside of the boot. Remove the inlay sole.
Let dry in room temperature. Please avoid direct heat. No tumble dry. If needed convection style boot dryers can be used.
Water repellant spray can be applied when footwear is dry - please also apply on shoes laces. This is only necessary when the original finish has worn off or due to heavy use.
Nubuk leather/Suede leather
Remove dust and dirt with a brush and if necessary bring up the nap with a copper wire brush.
It is essential to treat the shoes with a waterproof spray, as these types of leather are most susceptible to moisture.
Use colour matched or neutral tone care sprays.
Special suede cleaning rubbers are available for stubborn stains, sweat bands and bare spots. The cleaning effect is based on tiny abrasive particles mixed in with the rubber that remove a small layer of leather together with the dirt sticking to it. Caution should be taken to avoid applying strong pressure and damaging the leather!
Textiles
Remove light stains with a special fabric brush
Remove heavy stains with a fabric-foam cleaner
Waterproof
Nylon or high-tech materials can be simply wiped clean with a damp cloth or sponge.
Smooth leather
Removal of surface dirt with a soft brush or damp cloth
Apply special shoe cream in a matching colour or neutral tone
After the cream has been absorbed gently buff (with a soft cloth or brush)
Patent Leather
Clean with a damp cloth or sponge
Apply a patent leather care product to preserve the elasticity
Polish gently
Last posts